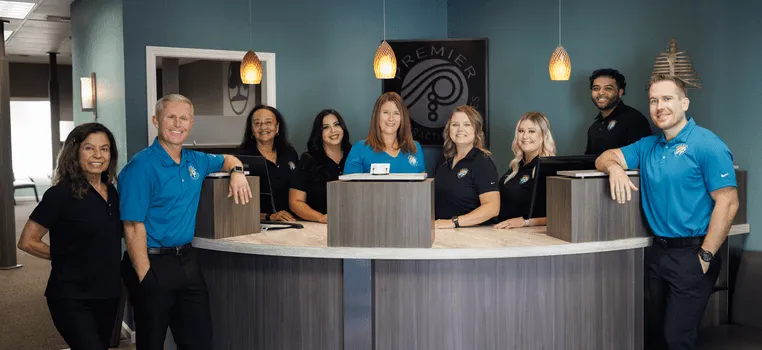 ---
I am the front office assistant. I will be the first person you meet in our office! Here at Premier Chiropractic & Pilates, I check patients in and handle any scheduling needs. I also will assist patients with therapies and HydroMassage. I love working closely with our patients and helping them achieve their health and wellness goals. When I am not working, I am spending time with my husband and two sons. We love karate and walking our dog.

Hi!  My name is Daisy Hinojosa and I am one of the back office assistants.  I love helping our patients with rehab exercises and applying therapies which help them perform and feel their best.  I enjoy making them feel comfortable by being a helping hand through the healing process.  My favorite part of all is seeing our patients (you) achieve their goals and improving their quality of life. 

Hello! I'm Kimberly and I am the first person you see when you come out with Doctor Sherrill and Doctor Anderson. This is when I'll take you to do some muscle stimulation, low light laser light therapy, Rehab exercises and some gentle stretches! My favorite part of my job is helping you to achieve your goals and to help you live a healthier and happier life! I am fun and outgoing. I love to be a goofball, make my patients laugh and to have a good time!

Brandon joined Team Premier in June of 2023!